Al – Rehman online Quran Academy – Read and Learn Quran by Our Expert Imam & Qari
ALLAH (SWT) has blessed the Muslim Ummah with the QURAN, which is his miraculous and well-protected book. There are many Ayat and countless Ahadith that praise the memorizers and reciters of the Quran. The Prophet (saw) said:
"The best of you are those who learn the Quran and teach it" (Al-Bukhari).
In another statement, our honorable Prophet (saw) said:
"The likeness of the one who reads Quran and memorizes it is that he is with the righteous honorable scribes. The likeness of the one who reads it and tries hard to memorize it even though it is difficult for him, he will have two rewards." (Al-Bukhari).
Now, everyone around the world whatever his level or age will be able to learn the Qur'an with a female excellent Quran teacher from the comfort of his home & with affordable fees.
Our Quran Courses at Al – Rehman Online Quran Academy
Quran for kids: About This Course
Every parent dreams the best for their child in this world and in the next. Indeed, the best thing that parent can offer to their child in this life and the next is to teach them the Book of Allah. It is known that the best time to learn anything is from a young age, with teachings remaining in a child's mind just as a carving remains on a stone indefinitely.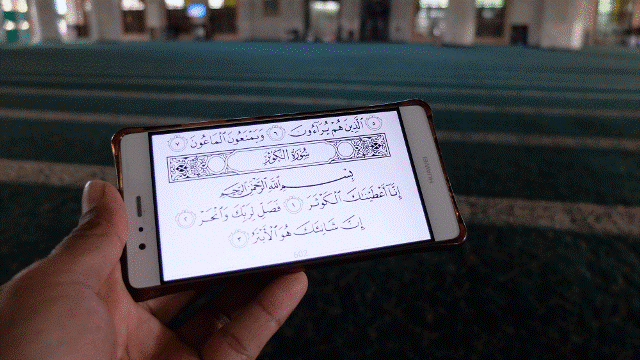 Thus, we at "Al-Rehman Quran Academy" we give great emphasis on teaching the Quran to kids. We specially designed this course for kids, as it provides a fun and exciting atmosphere to learn Qur'an. In sha Allah at the end of this course, students will be able to recite the Qur'an accurately and precisely according to the rules of Tajweed.
Course Description at Al – Rehman Online Quran Academy

A – Classes For Beginners: 

These classes have been established for the kids who don't have any prior Qur'an education. Starting from basic alphabets of Qur'an we gradually move toward words of the Qur'an. At the end of this course students will be able to read Qur'an fluently in Arabic accent. We focus on Tajweed from the first day and build strong base of students by teaching them the right way to pronounce the letter from its specific points of articulation as it in Arabic language.
B- READING CLASSES:
Under the guidance of the online Qur'an teacher, the student learns how to recite Quran by looking while applying the Tajweed rules covering the whole Qur'an. On the completion of this course students will be able to read the  Qur'an with Tajweed rules.
*Note: Our courses are fully customizable as per your requirements and interests!
Payment
Our payments are securely processed by PayPal. We grantee you that we don't store your credit card info in our database.
Fee and Schedule Plan 
United States Dollar  
United Kingdom Pounds
Australian Dollars